Whether you choose a standard deadbolt or an electronic lock, Miseno door hardware is designed to keep you safe while still looking classy. Our knobs and levers are also designed to withstand more than 200,000 cycles!
Key Alike
Miseno door hardware offers the option of 5-pin Schlage or Kwikset cylinders, making it easy to key to your current door hardware with your current keycode.
Complete Hardware
At Miseno, we know that you want to install and use your door hardware right out of the box. All door hardware purchases include an adjustable backset, 2-3/8 inches to 2-3/4 inches, a round and square corner latch faceplate, two keys (for key entry only), and mounting hardware.
Function
Door knobs and levers are built to last, able to exceed over 200,000 cycles. Also, door levers are reversible, eliminating the worry of having to figure out left or right handing for every door.
Every Set For Every Situation
Miseno knob and lever sets come in all primary functionalities, including dummy, passage, privacy and keyed sets.
Miseno Electronic Deadbolt
Miseno now features electronic deadbolts to increase security in your home. With a 3-way locking system, you can lock your home using your key, electronic keypad, or key fob, as well as set up an auto-locking function.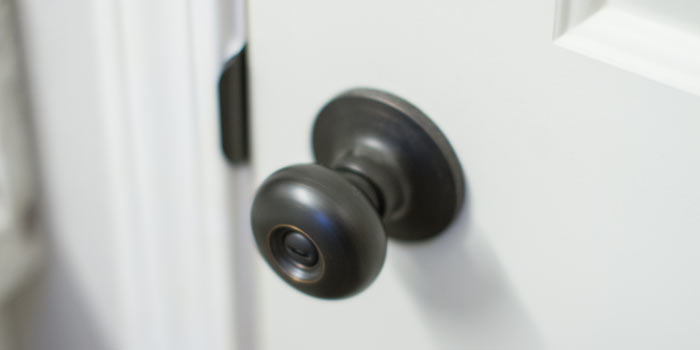 Miseno MHDW100WAT Passage Door Set