We believe that a well-lit home is a beautiful home, so we have created light fixtures that not only accent the outdoors but are also designed to match the most popular plumbing, door or cabinet hardware finishes indoors as well.
Durable
Miseno light fixtures are made out of the best material in the industry. Indoor fixtures are constructed from steel, and outdoor fixtures are made out of aluminum to withstand rusting and the elements.
Energy Efficient
Most Miseno light fixtures use compact fluorescent bulbs, which use less energy, last longer and save more money than the standard incandescent bulb.
Special Bulbs Included
At Miseno, we know that beautiful bulbs can be incredibly costly. That's why we include any required specialty bulbs with the shipment of the fixture, making the ease of installation just that much better.
Designed to Match
Tie the whole room together by matching your light fixtures with your plumbing or door hardware. Miseno lights can match the finishes of most major brands to complete any style.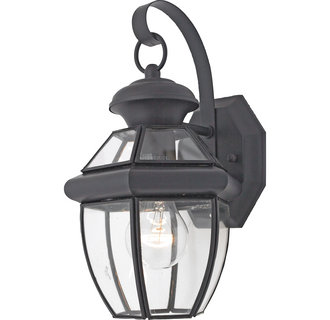 Miseno MLIT2907A Tall Single-Light Outdoor Wall Sconce